EXTRA BITS AND FAN ART
(Fan art haha who am I kidding)

This is where all the extra art bits that Trolly is too nice to put as filler go.
If you ever find yourself in a fit of madness and draw something pertaining to this derpy comic,
feel free to send it to zombiemime@gmail.com. There will be much rejoicing.

FAN ART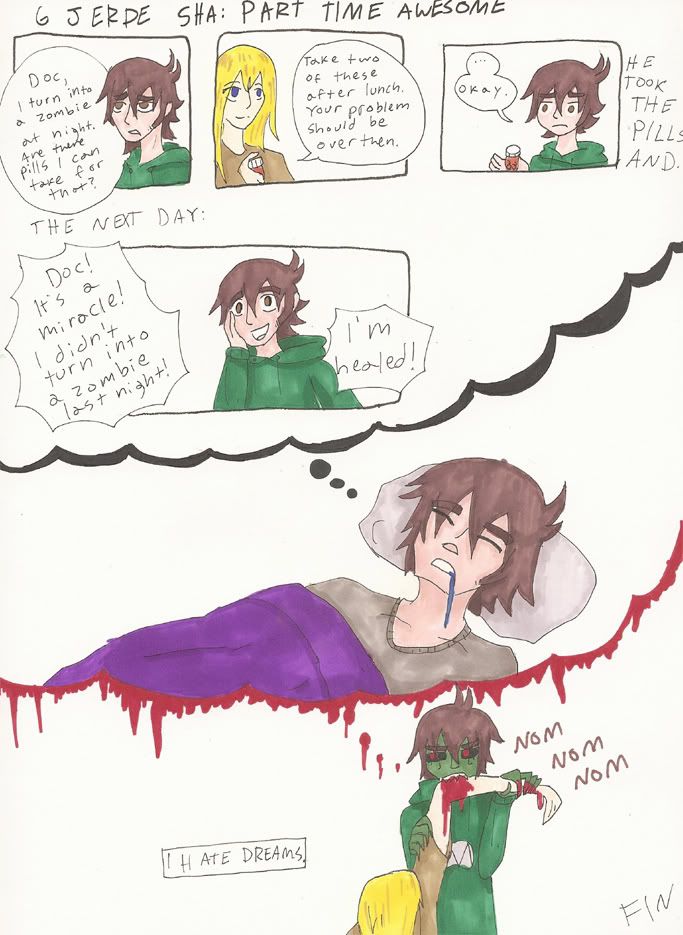 By the lovely Miss Cori/Rin (http://vixeatsyourface.deviantart.com/). I am thrilled, haha. c:



By Miss Ringo. (http://burnt-water.deviantart.com/) I love his hair. It should be that tall irl and I am being completely serious. <3

EXTRAS BY TROLLY

ICONS AND BACKGROUNDS
GJERDE ICONS




GJERDE EXTRAS:


iScribble. What a site.

ROXIE EXTRAS:


She is a pretty lady.