WHO COMES UP WITH THIS JUNK

JEI (trolly)


Jei has a strange obsession with zombies, markers, and learning useless languages.
When she's not drawing, she's either sleeping or eating Chinese food.
You can contact her on AIM (jeiface) with any questions, curiosities, or comments.

RUBICUNDI (sara)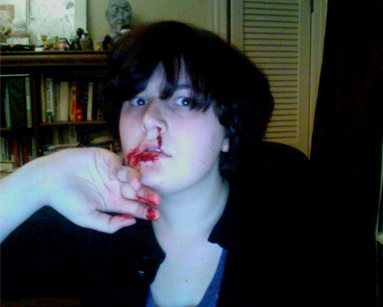 Rubicundi spends her time making sure Jei doesn't do something dumb, and Jei
probably spends equal amounts of time making sure Rubi does a few awesome things every day.
Rubi likes to untag herself from facebook photos, has fluffy hair, and likes to drink Coke Zero.
She is responsible for Wally.

These girls have wonderful internet adventures together and occasionally find the time
to eat at Noodles and Company somewhere in the wilderness of Wisconsin.
There was never a truer friendship filled with cannibalism and color.